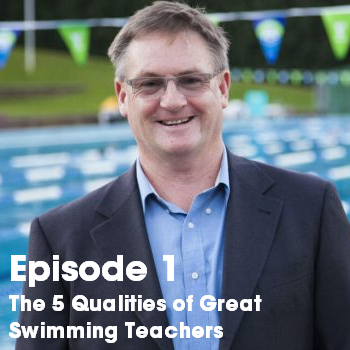 When I think about the great swimming teachers I've met, observed and worked with over the past 30 years, the one thing that defines their greatness above all is that they CARE.
They care about their students. They care about their teaching. They care about the quality of their lessons. A great swimming teacher really CARES!
In this podcast I present the 5 Qualities of Great Swimming Teachers.