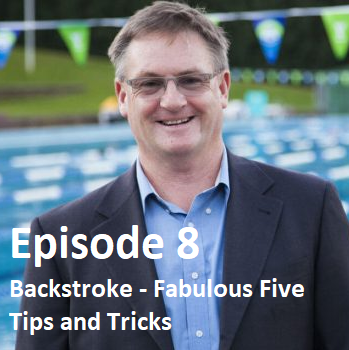 In this second podcast in our special series on swimming stroke technique we talk about Backstroke.
We present the Fabulous Five Technique Tips and Tricks to help you teach and coach the stroke of backstroke.
BONUS TIP: Don't over complicate backstroke! The body position is simple - it's like laying down flat looking up at the stars or like walking down the street. Keep it simple!